One helluva day - Demo
A downloadable game for Windows
You have the opportunity to be in the shoes of the boss.
He is grouchy, mischievous and in trouble, but he easily solves any problems with the help of ingenuity, annoying conversations and, of course, punching any non-working equipment with his fist.
If you ever dreamed of becoming a boss, then in this demo version you will have the opportunity to:
- argue with a smart toothbrush
- find out why your secretary does not let you into your own office
- close the window so that the office becomes stuffy
- grumble at a cactus
- treat an important inspector with stale candies
- brew aromatic and fresh coffee for your loved one and leave the rest sour and burnt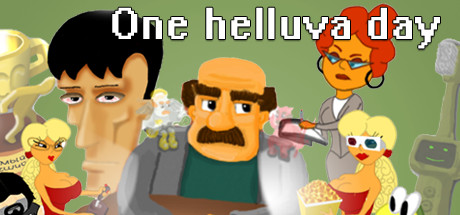 Install instructions
Unarchive. Start the file "OneHelluvaDay_Demo.exe".